Prairie Music Residency hits 10 in 2023. Watch this space for upcoming announcements. In the meantime…

Prairie Music Residency will take place in 2023 at the University of Saskatchewan with 10th anniversary events starting on Wednesday August 9th – Sunday August 13th.
Another year finished. 2022!
Another amazing year in the books. Thank you to everyone involved from our faculty, staff, those that attended the course in the band and in the audience, it was our pleasure to have you… check back for 2022 media soon or head to our Facebook Page to watch some of our live events.
See you all soon for information about our "Big Ten" in 2023!
One Month until Blast Off!
Check out our course page for 2022 for a tentative Timetable and more information. It is still not too late to register CLICK HERE TO SIGN UP!
We are delighted to add Cpl. James Langridge, Principle Trumpet of The Royal Canadian Air Force Band and Michael Eastep, former Principal Tuba in the Calgary Philharmonic to our Faculty as guest Tutors. They will join our Guest Director; Cheryl Ferguson, Soloist; Carina Lam, Percussion Director; Victoria Sparks and tutors Darryl Ferguson and Dean McNeill to work with delegates throughout the course.
Registration a go-go!
Click below to Register for PMR 2022 -> The current Early Bird price is $300 if you register before June 18th https://saskband.org/event-4794077
So excited to announce the start of our PMR Faculty for 2022
– Registration information coming soon –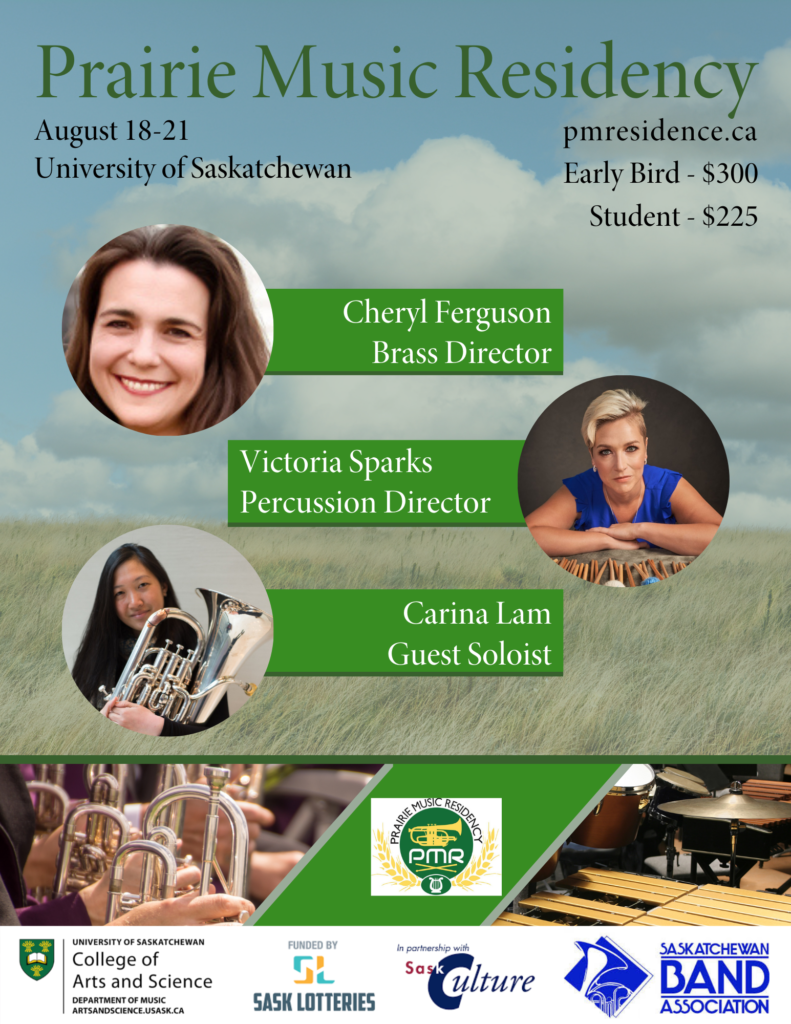 Save the date
August 18th-21st 2022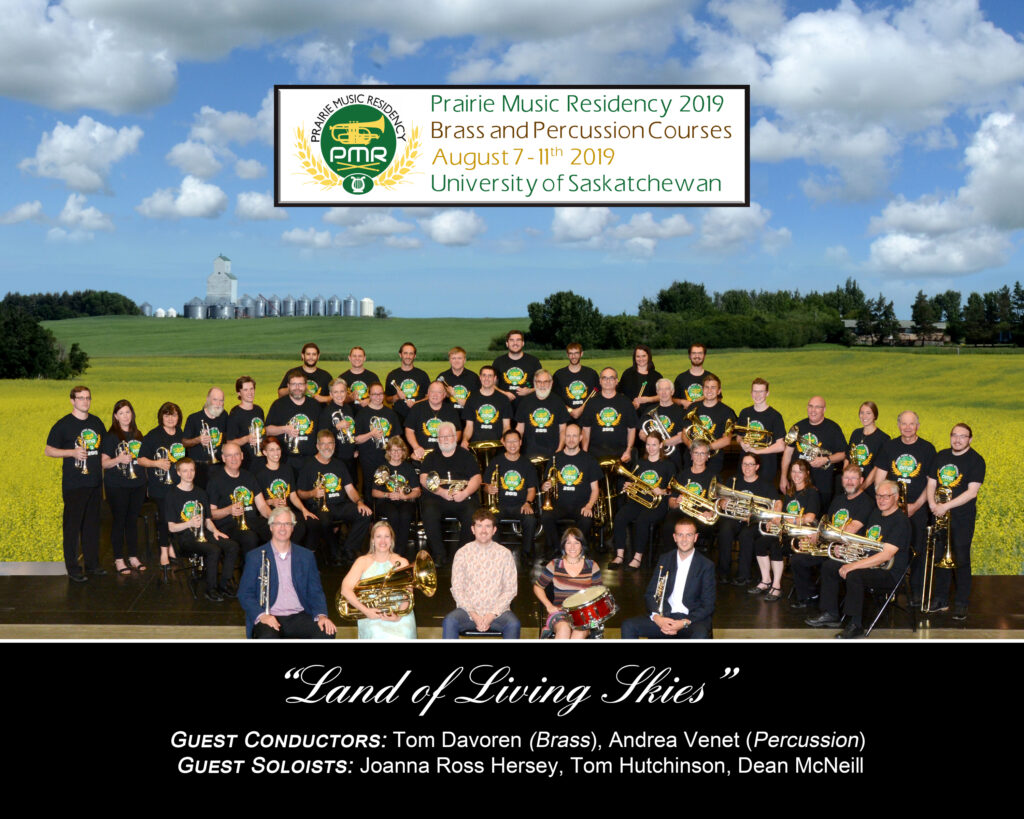 2019 Prairie Music Residency Brass and Percussion.
Picture courtesy of Rose Markwart