Guest Brass Band Conductor: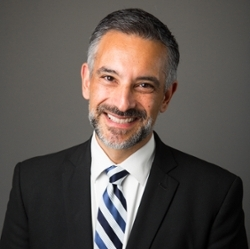 Joseph Parisi is a Curator's Professor at the UMKC Conservatory where he conducts the Conservatory Wind Ensemble and serves as a conducting and music education faculty member. Parisi is recognized globally for his work as a clinician, conductor, performing artist, pedagogue, and scholar. As Parisi embarks on his 20th year at the UMKC Conservatory, he continues collaborating with renowned artists, commissioning new pieces for wind ensemble, chamber winds, symphonic brass, and soloists. He has an extensive recording dossier as a performer and conductor and is recognized, as "a vibrant force on the podium, who inspires all of the musicians under his baton. He is a wonderfully collaborative person whose energy is infectious" – David Hickman, Summit Brass.
Parisi is the principal conductor of Summit Brass at the Rafael Méndez Brass Institute (www.mendezbrassinstitute.com) and the Fountain City Brass Band (www.fcbb.net), and it is through his work with these ensembles that Parisi is recognized as one of the country's leading conductors. Fountain City Brass Band currently leads the United States as one of the world's top brass bands and is currently ranked as the 15th best brass band in the world, the highest-ranked American Band in history. Fountain City has recorded many albums and their newest recording, Celtic Impressions, has received widespread praise for its ensemble precision, excitement, and musicality
Dr. Parisi completed a bachelor's degree in music education at the State University of New York at Potsdam (Crane School of Music); a master's degree in trumpet performance and a Ph.D. in instrumental conducting/music education, both from Florida State University. While at the UMKC Conservatory, Parisi has won numerous awards including, the Kauffman Excellence in Teaching Award, the Kauffman Award for Outstanding Research and Creative Activity, and the Kauffman Outstanding Service Award.
Percussion Course Directors: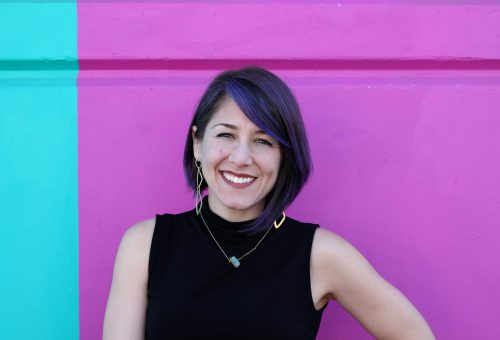 Dr. Annie Stevens is the Assistant Professor of Percussion at the Virginia Tech in Blacksburg, Virginia where she teaches studio percussion and directs the Virginia Tech Percussion Ensemble. As an active soloist and chamber musician throughout the U.S. and internationally, Annie has been featured in performances at the International Computer Music Conference, the Society for Electro-Acoustic Music in the U.S., the Wintergreen Music Festival, the Garth Newell Music Center, the International Trumpet Guild, and music conservatories in Beijing, Guangzhou, and Xi'an, China.
She has performed with the festival orchestras of the Music Academy of the West, the National Orchestral Institute, the Aspen Music Festival, and performs regularly with the Roanoke Symphony. Her teachers include Michael Burritt, She-e Wu, Alan Abel, Chip Ross, Bill Cahn, James Ross, and Tom McGowan. She can be heard on the albums, Blue Earth County with the Kelly Rossum Quartet, and Escape Ten's, Colours of a Groove.
Dr. Andrea Venet is a percussion artist, soloist, educator, and composer specializing in contemporary and classical genres. She is currently Assistant Professor of Percussion and head of the department at the University of North Florida. As an international soloist, chamber musician, and clinician, Andrea maintains an active performance schedule; select appearances include the Barnes Foundation (Philadelphia), WASBE & Àgora Actual Festivals (Spain), the Celebrate Marimba Festival, Kyoto City University of Arts, and with the Prairie Music Residency Brass Band (SK, Canada). She has also been a featured performer with SNL percussionist Valerie Naranjo, Ivan Trevino, the Lawson Ensemble, Project Trio, and the Eastman Percussion Ensemble.
Andrea's creative activity includes performance, composition, and commissioning new works. Her compositions and arrangements can be found through various publishers via her website, in addition to articles published with Percussive Notes and Rhythm!Scene magazines. Andrea's research involves pedagogy, with focus on college percussion education at various levels, classical improvisation and historically informed Baroque performance practice techniques for Bach on marimba. Andrea holds a DMA in Performance and Literature with a minor in Pedagogy, and the prestigious Performer's Certificate from the Eastman School of Music. She currently serves as the Percussive Arts Society Florida Chapter President. Find out more at www.AndreaVenet.com.
Guest Soloist: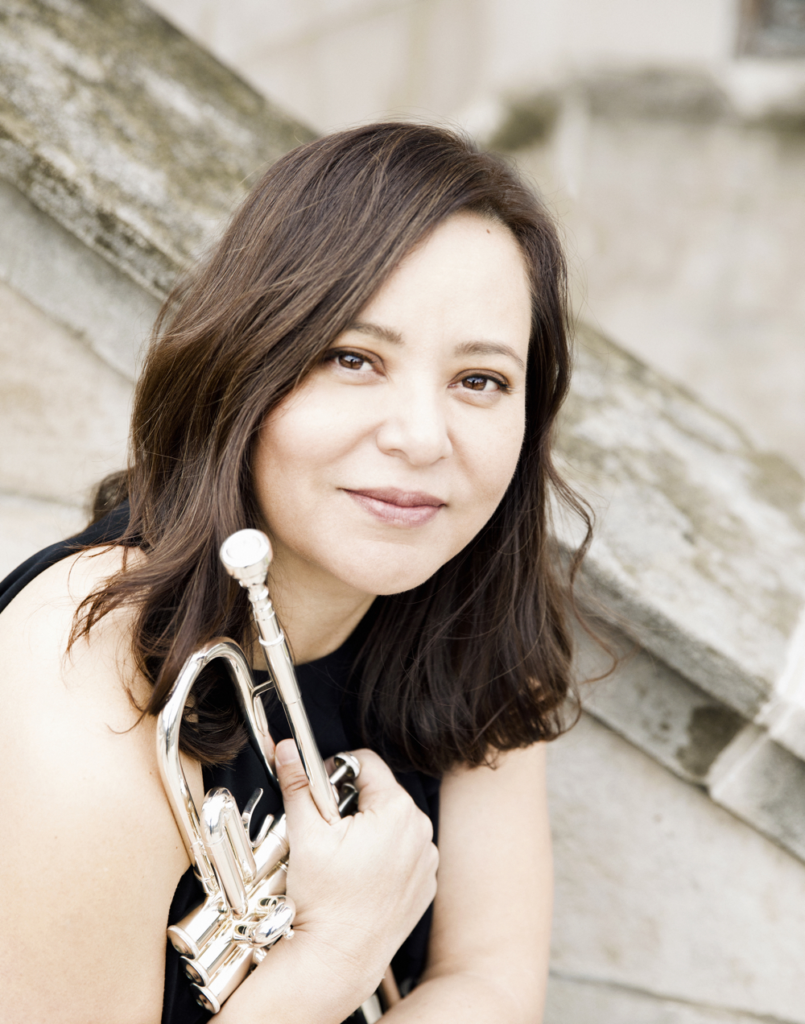 Raquel Samayoa leads a multi-faceted career as a teacher, chamber musician, and solo performer. She joined the University of North Texas College of Music in 2018, where she is currently Associate Professor of Trumpet, and Co-Director of the UNT Brass Band. Dr. Samayoa is a founding member of Lantana Trio, a brass trio comprised of UNT Brass Faculty. Dr. Samayoa was previously on faculty at Tennessee Tech University and Northern Kentucky University.
Raquel is principal trumpet with the Richardson Symphony Orchestra (TX) and a member of the award-winning Seraph Brass. As a member of Seraph Brass, she frequently tours the US and abroad performing concerts and engaging in educational outreach performances. Dr. Samayoa is a Yamaha Performing Artist and a Denis Wick Artist and Clinician.
As a pedagogue, clinician, and proponent of diversity in the arts, she is regularly invited to give masterclasses, recitals, and panel discussions at universities and professional conferences, most recently the College Music Society Southern Conference, Midwest Clinic, Historic Brass Society Symposium, International Women's Brass Conference (IWBC) and the International Trumpet Guild (ITG) Conference. She has been a guest artist at the Brass Day of the Moscow Conservatory (RUS), Brass Day of the Melbourne Conservatorium (AU), South Texas Brass Symposium, 2019 Dallas Trumpet Workshop, 2021 Interlochen Trumpet Intensive and 2022 Oklahoma Summer Arts Institute at Quartz Mountain. She also recently served as a juror for the prestigious Fischoff National Chamber Music Competition. Dr. Samayoa will serve as an instructor at the PRIZM Music Camp & International Chamber Music Festival in the Summer of 2023.
Her articles have been published in The Instrumentalist, The Brass Herald and the ITG Journal. In January 2020, Dr. Samayoa released her first publication with Mountain Peak Music entitled Dueling Fundamentals for Two Trumpets. She released her 2nd solo album entitled, Trumpet Songs, with Summit Records in 2021. As a member of Lantana Trio, Raquel released Crossing Barriers with MSR Classics in the Fall of 2022. This album features works by women and BIPOC composers, including five new commissions. Raquel is a member of the IWBC Board of Directors and served as a co-host for the 2022 and 2014 IWBC.
Dr. Samayoa holds the DMA in Trumpet Performance from the University of North Texas where she studied with renowned trumpet pedagogue, Keith Johnson. She earned the MA and Bachelor's degree in Music Education from West Texas A&M University where she studied trumpet with Mr. David Ritter and Wind Conducting with Dr. Gary Garner.
Guest Faculty: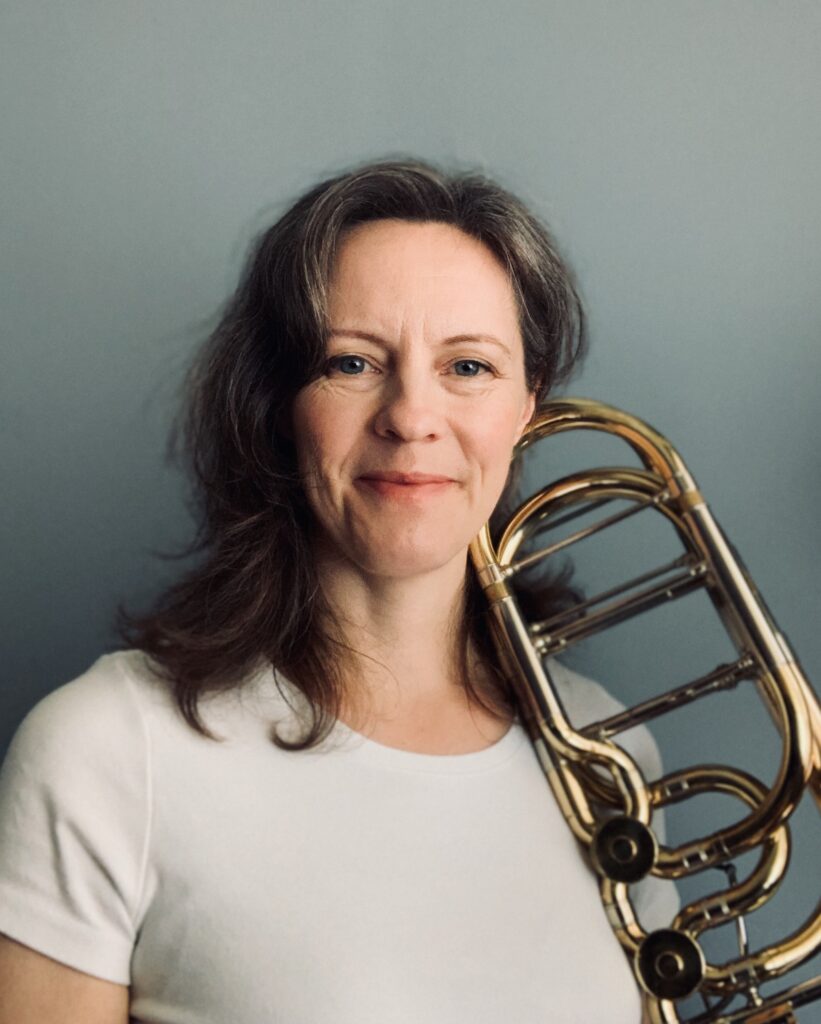 Cathy Stone, trombone B.Mus (University of Saskatchewan) M.Mus (University of Toronto)
A freelance musician for over 25 years, Cathy has served as an extra or substitute trombonist with all of the major orchestras in southern Ontario, including the National Ballet Orchestra, Toronto Symphony Orchestra, Canadian Opera Company, Kitchener-Waterloo Symphony, Hamilton Philharmonic and numerous productions at the Stratford Festival. She also performs regularly on trombone and baritone with the Hannaford Street Silver Band. Formerly, she was a tenured member of the Albany Symphony Orchestra in central New York, and a founding member of the Trillium Brass Quintet, which performed dynamic concerts, education shows and choir collaborations across Ontario and the United States for over 20 years. Cathy serves as a low brass specialist for several private schools and arts-focused public high schools, and maintains a private teaching studio. Cathy is a sessional lecturer in the Music Education department at the University of Toronto. She lives in Toronto with her two sons.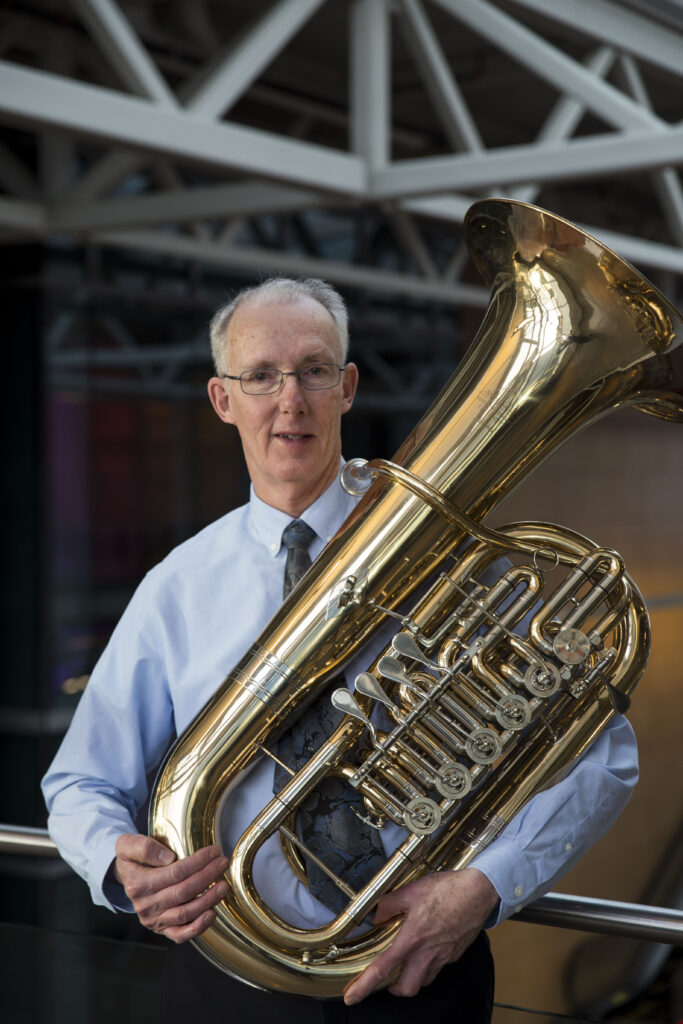 Michael Eastep (Tubas)
Michael Eastep, Tuba, attended Florida State, North Texas State, and the University of Calgary, as well as working privately with Arnold Jacobs, of the Chicago Symphony. He belonged to the Fellowship Program at Tanglewood and performed with the American Wind Symphony. From 1975-1982 he was Principal Tuba with the Winnipeg Symphony and the CBC Winnipeg Orchestra, also working with the Winnipeg Brass Ensemble during this time. In 1982 he became Principal Tuba with the Calgary Philharmonic and held the position until he retired in 2016. He taught Tuba and Euphonium at the University of Calgary until moving to the Edmonton area in 2019. Since that time, he has embraced the opportunity to perform on Eb Tuba with the Mission Hill Brass Band and the Mill Creek Colliery Band.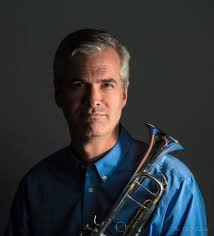 Dean McNeill (Cornet/Trumpet )
Downbeat magazine award winning Canadian trumpet player/composer Dean McNeill is
a Full Professor at the University of Saskatchewan where he has taught applied trumpet,
trumpet choir, jazz history, jazz ensemble, jazz materials, jazz improvisation, jazz
pedagogy, and jazz arranging for many years. Dean holds music degrees from the
University of North Texas (Masters), McGill University (Undergraduate), and Grant
MacEwan College (Music Diploma). Dean has recently released two critically acclaimed
CDs respectively entitled Prairie Fire: Large Jazz Ensemble Music of Dean McNeill and
Mélange: New Music For Trumpet and Piano (http://www.msrcd.com/1294/1294.html).
A recipient of the U of S Department of Music's Dwaine Nelson Teaching Award Dean
has performed and adjudicated throughout Canada and the United States and has
performed both classical and jazz repertoire on CBC Radio. Dean has performed on the
Western Canadian Music Awards Classical Showcase concert and he was recently the
guest soloist with both the National Youth Band of Canada and the New Edmonton Wind
Synfonia.
In 2011 Dean will record with the New Edmonton Wind Synfonia, Allan Gilliland's solo
trumpet/wind ensemble piece entitled 'Kalla'. Kalla was premiered by Dean and the 2008
National Youth Band of Canada.
Dean has composed and arranged music for symphony orchestra, wind ensemble, large
and small brass ensembles, jazz combo, and large jazz ensemble. Dean's arrangements of
the jazz standard All of You won an award from Downbeat Magazine for University
Student Arrangement of the Year.
Prairie Fire CD is a complication of McNeill's arrangements and original compositions
orchestrated for large jazz ensemble, as performed by an outstanding all-Canadian jazz
ensemble which includes Hugh Fraser, Campbell Ryga, Mike Rud, Ted Warren, Kelly
Jefferson, Mike Heriott, Brian O'Kane, Mike Downes, Greg Gatien, and many others.
Mélange: New Music for Trumpet and Piano CD is a jazz/classical hybrid (i.e. a
mixture of western Canadian classical repertoire) as performed by McNeill and
acclaimed Canadian pianist Bonnie Nicholson with the jazz repertoire performed by
McNeill and two-time Juno award winning Canadian jazz pianist Jon Ballantyne.
In the jazz idiom Dean has performed with the Banff Centre Jazz Orchestra, Vancouver
Jazz Orchestra, Birth of the Cool Repertoire Project, Art Blakey Tribute Project, Art
Pepper + 11 tribute project, and with the likes of Kenny Wheeler, Pat LaBarbera, Michael
Cain, Denzal Sinclaire, P.J. Perry, Bobby Caldwell, Carol Welsman, Hugh Fraser, Tommy
Banks, Bob Mintzer, Rob McConnell, Brad Turner, Campbell Ryga, Kelly Jefferson,
Robert Younge, among others.
Dean currently directs the Metro Jazz Ensemble of Saskatoon http://
www.deanmcneill.com/music/ metrojazz.html and has led many of his own jazz combotouring projects throughout Western Canada. He has performed as a featured guest artist
with the Edmonton Jazz Orchestra, Winnipeg Jazz Orchestra, Washington State Jazz
Ensemble 1 (Pullman, Washington), Crane School of Music Jazz Ensemble 1 (Potsdam,
New York), Brandon University Jazz Ensemble 1 (Brandon, Manitoba), and the
University of Manitoba Jazz Ensemble 1 (Winnipeg, Manitoba).
In the classical idiom Dean has been a member of the Saskatchewan Brass Quintet
(Saskatoon, Saskatchewan), the Blue Bonnet Brass (Fort Worth, Texas), and the Red Deer
(Alberta), Irving (Texas), and Saskatoon (Saskatchewan) Symphony Orchestras. He has
performed as a soloist in numerous classical recitals (e.g. University of Alberta
(Edmonton, Alberta), Auburn University (Auburn, Alabama), Oklahoma State University
(Stillwater, Oklahoma), University of Saskatchewan (Saskatoon, Saskatchewan)), and at
the 2007 Western Canadian Music Awards (Moose Jaw, Saskatchewan).
Dean's administrative service includes serving on the board of Jazz Canada (i.e. the
Canadian chapter of the International Association of Jazz Education), Canadian Music
Centre (i.e. Prairie Region Board), Saskatoon Jazz Society board, and as Head of the
Department of Music at the University of Saskatchewan. Dean has been the Musical
Director of the Texas Lone Star Film Awards, the Edmonton Jazz Society's Little Bird Big
Band, and the Edmonton Jazz Society's Jazz Works music workshop. On multiple
occasions Dean has been an adjudicator for the Western Canadian Music Awards, Alberta
Foundation for the Arts Scholarships, Canadian Juno Awards, International Trumpet
Guild's Jazz Trumpet solo competition, and, the Saskatoon Community Foundation.
Dean has been a Yamaha Canada artist for many years. He currently plays the Yamaha
YTR835RG (Bb Xeno), the YTR8445G (C Xeno), YTR9830 (Piccolo), TFH6310Z
(Flugel horn), TR9610 (Eb/D), and the TCR-731 (Cornet).
For more information on Dean's current performance activities and published articles
please visit www.deanmcneill.com.
Darrell Bueckert (Percussion)
Darrell first played with the Saskatoon Symphony Orchestra as a section
percussionist in the spring of 1980 while he was still in high school. That
fall he joined the orchestra as Timpanist, and played here for four seasons
before moving to Winnipeg for studies. He returned to the Timpanist
position in Saskatoon in 1989, and has been anchoring that spot ever
since. While Darrell was in Winnipeg he performed regularly with the
Winnipeg Symphony, the Royal Winnipeg Ballet Orchestra and the
Manitoba Chamber Orchestra as a section percussionist. Following his
studies in Winnipeg Darrell returned to Saskatoon for two more years of
university (1986-1988), during which time he served as Principal
Percussionist for the SSO.
As an orchestral percussionist Darrell has played for numerous
internationally known conductors and performers, Broadway musicals and
touring ballets, as well as local choirs and theatre groups. Darrell also
performs with other ensembles using a variety of instruments he has
collected over the years. On any given weekend he might be found
around the city busking, performing as a soloist on marimba, playing
drum set for a local band, or performing the music of Central and South
America on hand percussion.
When Darrell is not performing he is busy teaching percussion, both at
home in his private teaching studio, and as Applied Percussion Instructor
and Sessional Lecturer in Music Education at the University of
Saskatchewan. His home studio is also where he runs a small recording
business (Seashell Sound Productions). Over the years Darrell has helped
many local artists record and produce their work.
Darrell has also released two of his own CDs: Out of the Blue (2002), a
collection of his own hymn arrangements, and Seashells & Turtles (1999), a
collection of Mexican and Guatemalan folk songs for marimba which he
recorded with this friend Scott Tunison under the name Rosewood
Marimba Duo. Both recordings were nominated for outstanding
instrumental recording at the Western Canadian Music Awards. Darrell's
performances, compositions and arrangements have also been recorded
by CBC radio and featured on CBC radio Saskatchewan.
Darrell is a graduate of the University of Manitoba (B.A.) and the
University of Saskatchewan (B. Mus. Mus. Ed. and M. Ed. in instrumental
music).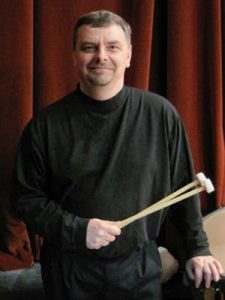 Naomi Piggott-Suchan – Faculty Recital Accompanist
She has been working for the past eight years as a professional pianist for McGill University's Voice Department, where she coached graduate and undergraduate vocalists in opera and Lieder repertoire, singing diction, musical style, languages (French, English, German and Italian), and ensemble.
Naomi Piggott-Suchan graduated in April 2009 with honours from McGill University's Master of Accompanying program where she studied collaborative performance under Professor Michael McMahon.
Ms. Suchan was also a frequent recitalist at McGill and throughout the Montreal area. In May 2017, Ms. Suchan relocated to Saskatoon, SK with her husband Paul and their daughter, Evelyn, where she continues her collaborative work at the University of Saskatchewan and teaches privately.
Ms. Suchan has been teaching piano since 2007. She is a specialist in the Royal Conservatory of Music syllabus, and offers preparation for both practical (Piano) and written (Theory, History, Harmony, Counterpoint) examinations.
Professional development studies include AIMS (American Institute of Musical Studies) 2012 summer Mastercourse in Graz, Austria, where she received the Most Outstanding Collaborative Pianist award in the Lieder program. Other professional development programs include COSI (Centre for Opera in Sulmona, Italy), NUOVA (Newly United Operatic Vocalists Association) and Icicle Creek Chamber Music Institute.
Every summer, Ms. Suchan facilitates and organizes the Opera Ensemble and the accompanying program at the Summer School for the Solo Voice, an international, seven-day intensive for young singers, pianists and pedagogues. Young singers and aspiring opera professionals are coached by Ms. Suchan in small ensemble selections from the standard opera repertoire. The selections are fully staged and performed in the final showcase.
Ms. Suchan is also a regular performer for the Strata Festival of New Music, a 3-day annual festival featuring the contemporary music of young Saskatchewan and prairie composers.