The 2015 Prairie Music Residency  took place in August 2015 at the University of Saskatchewan, Saskatoon. A professional development aspect was added to the course, taking place on the first day, and the course expanded to include more sectionals, masterclasses and mini lectures than before, and featured four concerts (including the brilliant faculty recital).
Program and faculty details below:
Faculty
Michael Bach – conductor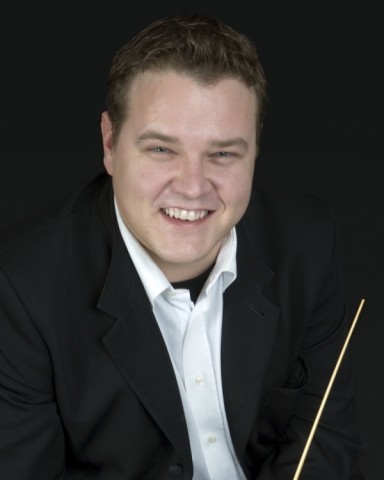 2014 will always mark a special year in Michael Bach's career; he led Brass Band Bürgermusik Luzern to the European Championship Trophy at the 2014 European Brass Band Championships, held in Perth, Scotland, becoming the first Swiss Conductor to achieve victory in this competition.
In 2006 Michael won first prize at the Swiss Conductors Competition and, after studying conducting at the Hochschule der Künste of Bern with Ludwig Wicki (conducting), and Oliver Waespi & Thomas Rüedi (orchestration), Michael embarked upon a highly successful career as a band conductor in Switzerland as well as abroad. Several masterclasses around the world have seen Michael work with conductors such as Timothy Reynish, Baldur Brönnimann and Alex Schillings.
Besides numerous other successes with Brass Band Bürgermusik Luzern (including a national title and a hat-trick of victories at the Swiss Open Contest) he led Ensemble de Cuivres Euphonia to three first prizes in the 1st Section of the Swiss National Brass Band Championships in Montreux and a win at the B-Section at the European Brass Band Contest 2011.
In 2011, Michael made his British debut conducting Hepworth Band at the British Open contest in Birmingham and Whitburn Band at the National Brass Band Championship Finals in London.
Since 2012, he has held the position of Professional Conductor at the renowned Leyland Band with whom he has enjoyed several successes since his appointment.
Michael also enjoys a very busy freelance conducting and adjudicating career with a variety of ensembles and contests, as well as guest conductor appearances with the National Youth Brass and Wind Bands of Switzerland.
---
Mark Wilkinson – cornet soloist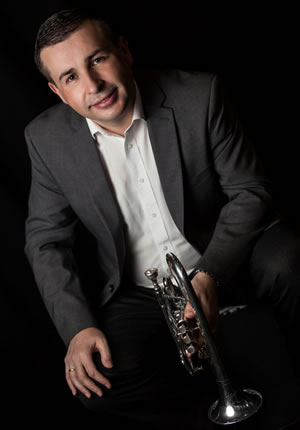 Mark started playing the cornet aged 6 with his local band Ellenbrook and Boothstown before moving to the Walkden Band and then Besses Boys aged 13 where he stayed for 5 years on Principal Cornet. During this time Mark was also appointed Principal Cornet with the 'National Youth Brass Band of Great Britain.' When he was 18 Mark joined the Wingates Band on Principal Cornet for 2 years before accepting Howard Snells offer to join the Britannia Building Society Band (now Foden's) on Principal Cornet in 1992. During this time he has been privileged to have won every major contest with Foden's including the British Open, National Finals, European Championships, Swiss, French and American Opens as well as numerous victories at the All England Masters Contest, Area Contest and Brass in Concert entertainment competitions. In 2013 Mark was appointed the Band Manager of Foden's.
As well as performing in France, America, Holland, Belgium, Norway, Australia, Switzerland, Italy and Ireland as a soloist Mark is also heavily involved in Youth education. Mark enjoyed 3 years as the cornet tutor with the 'National Children's Brass Band of Great Britain' and has been an entrance examiner and cornet tutor with the 'National Youth Brass Band of Great Britain' since 2000. Mark has also appeared as a cornet tutor with the 'National Youth Brass Band of Wales' 'National Youth Band of Switzerland' as well as a guest soloist with the 'National Youth Brass Band of Denmark.'
As well as being a founder member of the 'Northern Ireland Armagh Summer School' Mark is in demand on various summer schools in this country and abroad and is currently the cornet tutor / musical director on the 'Bolsover Summer School.'
In 2010 Mark was appointed as 'Visiting Cornet Tutor' at the Royal Northern College of Music, Cornet Tutor at the 'University of Salford' and Cornet/Trumpet Tutor at 'Manchester Metropolitan University.'
Mark is in demand in this country and abroad as a cornet soloist, teacher, conductor, clinician and adjudicator (he is a fully credited member of the Association of Brass Band Adjudicators) as well as having a number of solo recordings to his name.
In 2009 Mark was voted by the banding public as the '2009 4barsrest Player of the Year'
In May 2013 Mark released his first solo cd 'Milestone.'
---
Simone Rebello – percussion soloist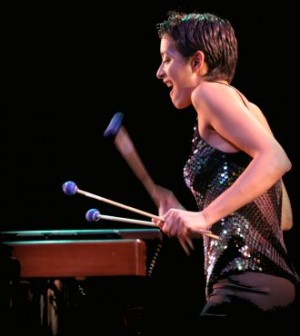 Simone graduated from the Royal Northern College of Music with Distinction and a collection of awards including a major scholarship and The Phillip Jones Prize. She began a solo career which has taken her around the world with concerto appearances, solo recitals, master classes and appearances on national and international TV and radio. She has recorded several CDs and is in high demand as a soloist with brass bands, wind ensembles and symphony orchestras. She continues to win awards such as the 1998 Cosmopolitan/House of Fraser Woman of the Year in the Arts.
Simone regularly performs with the internationally renowned BackBeat Percussion Quartet of which she is a founder member. The group tours extensively in Japan and America and have also given concerts in Zimbabwe, the Cayman Islands and throughout Europe. In addition to recording 2 CDs and numerous international TV and radio broadcasts the group has won several competitions including the Royal Over – Seas League Ensemble Prize (1997), The Osaka International Chamber Music Festa (1999) and The USA Concert Artists Guild (2001) which led to a USA debut at The Weill Hall – Carnegie Hall. The group has commissioned several new works and its 2002 Proms debut was broadcast live on BBC television.
In 1997 Simone formed Equivox with leading saxophonist Rob Buckland and Peter Lawson (pianist), and this contemporary music group record and perform internationally. They have commissioned several new works and their debut album 'The Time is Now' was released to critical acclaim in 2006. Simone collaborates with various musicians on projects and continues to work as a solo recitalist with pianist/organist Julian Wilkins. Her most recent collaborations include a series of concerts with internationally renowned jazz pianist Jason Rebello and a continued range of performances with The BBC Singers and Ex Cathedra.
Simone devises and presents concerts and workshops to children of all ages and works annually with Young World UK who produce concerts featuring large choirs (up to 8000 children) in UK arenas including the Manchester Evening News Arena, working with musicians including Beverley Knight, Lee Ryan and Heather Small
She is frequently asked to adjudicate at national and international brass and wind band competitions, percussion festivals and events for BBC Radio, and speaks regularly at events concerning performance skills, the development of concerts and workshops for children and general percussion topics.
Simone Rebello is a solo artist and endorsee for Yamaha Music UK, Sabian Cymbals and Mike Balter Mallets.
---
Les Neish – Tuba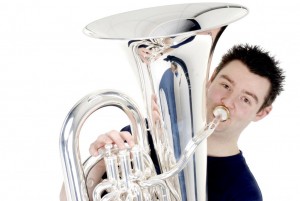 Les Neish is one of the leading tuba players of his generation. His endeavours as a tuba player have gained him recognition as a soloist, chamber musician and educator throughout the world. His career has been diverse with highlights including a performance at Millennium Park, Chicago and recording on an album with pop star "Sting".
Gaining a First Class Honours degree, Professional Performance Diploma and Postgraduate Diploma with Distinction from the Royal Northern College of Music, Les is proud to be tuba tutor at this prestigious conservatoire. Always pushing the boundaries, Les became the first tuba player to be awarded the Worshipful Company of Dyers Award for Wind and Brass at the Royal Overseas League Competition and performed the first solo tuba recital at the Bridgewater Hall, Manchester.
His debut solo CD "Salt of the Earth", which received airtime on Radio 3, scooped Brass Band World, British Bandsman and www.4barsrest.com Solo CD of the Year Awards. His follow up CD "Shine" was awarded the prestigious Roger Bobo Award in Recording Excellence from the International Tuba Euphonium Association. Away from solo performance, Les is privileged to be part of the tuba section of the world famous, American based, Brass Band of Battle Creek and as a chamber musician is a member of the Fine Arts Brass Ensemble, a group with a 30 year history having performed in over 60 countries.
With a real passion for musical education Les has performed workshops to youngsters throughout the UK, Europe, USA and Australia. Playing a major role in the Scottish Brass Band Association Youth Development programme Les has performed numerous workshops to thousands of youngsters and has been an integral part of the huge increase in youth bands throughout the whole of Scotland. He is also a member of staff at the Junior RNCM teaching young, talented tuba players of the future and conducting the JRNCM Brass Band.
Les is also an experienced adjudicator judging solo, brass band and windband competitions throughout the world, including the prestigious BBC Radio 2 Brass Soloist of the Year, the Tasmanian Band League State Championships, Royal Overseas League Competiition and the Young Artist Tuba Competition at ITEC's in Arizona and Linz.
---
Marcus Santos – percussion clinician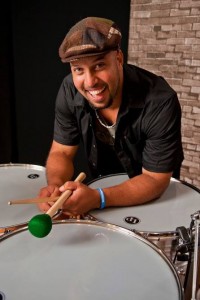 Bahia, Brazil native, Marcus Santos is a contemporary percussionist and educator. He commits his life to the study, teaching and performance of his hometown's Afro-Brazilian music and heritage.
Marcus has performed for the President of Brazil, and on TEDx, Telemundo with the "One World Band" produced by MTV. He also played on Sony Pictures, Oscar-nominated movie, 'Rachel's Getting Married' with Anne Hathaway. He has received several industry honors including the KoSA Recognition Award (2013), Outstanding Arts Performer Award by the Brazilian Immigrant Center (2008) and Outstanding Percussionist Award by Berklee College of Music (2004).
Marcus is the author of the DVD 'Modern Approach to Pandeiro'. He also performed on the DVD 'Musically Speaking II' by BOSE. In the education field, Marcus has lead workshops on Afro-Brazilian percussion and music for social change at notable universities and conventions including Carnegie Hall, PASIC and Harvard.
Marcus the director of the network project, Grooversity, and artistically directs fifteen drumming groups throughout the U.S. and Canada.
www.lpmusic.com/artists/artist/MarcusSantos/
---
Dawn McLean Belyk – trombone clinician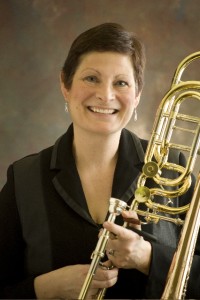 Dawn McLean Belyk graduated from the University of Saskatchewan in 1981 with a degree in Music Education. In 1987, Dawn attended Northwestern University where she completed her Masters Degree in Music specializing in Bass Trombone performance.
Dawn started her career as a Band Director in Prince Albert for one year, then moving to Greater Saskatoon Catholic Schools as Itinerant Band Director; finishing her 30 year career at St. Joseph High School as Director of Bands. Not only is she a band director, but she is also a professional musician with the Saskatoon Symphony, Saskatoon Jazz Orchestra, and the Saskatchewan Brass Quintet, she also teaches at the University of Saskatchewan in the Music Department and in 2012 started an all city auditioned concert band – SYWO (the Saskatoon Youth Wind Orchestra) with Coordinator Troy Linsley. This group is giving students from high schools in Saskatoon and area an opportunity to be part of an auditioned and motivated, dynamic ensemble.
Dawn has adjudicated bands in Alberta and Saskatchewan, has received the Dwaine Nelson Award for Teaching Excellence at the U of S, the Saskatoon Preschool Foundation Champion of Children Award in 2009 and in 2013 she received the Saskatchewan Band Association Distinguished Band Director Award. In 2014, she has Guest Conducted the Saskatoon Symphony Core Players, the University of Saskatchewan Wind Orchestra and the Saskatoon Brass Band. She has also performed on Dean McNeill's Prairie Fire CD, Neil Currie's Urban Diversions CD and as a soloist with the Saskatoon Concert Band performing a commissioned work – Concertino by Howard Cable for Bass Trombone and Concert Band.
---
Dean McNeill – trumpet/cornet/flugel/jazz clinician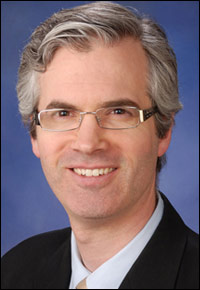 Canadian trumpet player/composer Dean McNeill is a Professor at the University of Saskatchewan in the Department of Music. Dean has received a Special Recognition Award from the Saskatchewan Jazz Festival for his contributions to jazz in Saskatchewan and in 2013 performed Allan Gilliland's composition Kalla (i.e. classical/jazz crossover piece for solo trumpet and wind ensemble) that won Classical Composition of the Year at the Western Canadian Music Awards; Dean currently directs the Saskatoon Jazz Orchestra (http://saskatoonjazzorchestra.wordpress.com), the UofS Jazz Ensemble (http://www.usask.ca/music/ensembles/jazzens.html) and the Saskatoon Jazz Society's Jazz Workshop program.
Dean has directed the International Music Camp's Faculty Jazz Ensemble, the UofS Kenderdine Campus' Jazz Composer's Retreat program, and, has lead many of his own professional touring large and small jazz ensemble (often recorded by CBC Radio). A Yamaha performing artist Dean has performed on over 20 CDs and as a guest artist with the Winnipeg, Edmonton, and Vancouver Jazz Orchestras. Dean has adjudicated throughout Canada and the Unites States and has performed alongside the likes of Hugh Fraser, Tom Banks, Brad Turner, Kelly Jefferson, David Braid, Bob Mintzer, Denzal Sinclaire, PJ Perry, Ingrid Jensen, Jon Balantyne, and many others.
Dean holds music degrees from the University of North Texas (Masters), McGill University (Undergraduate), and Grant MacEwan University (Music Diploma). He has released two critically acclaimed CDs respectively entitled Prairie Fire: Large Jazz Ensemble Music of Dean McNeill and Mélange: New Music For Trumpet and Piano (http://www.msrcd.com/1294/1294.html). Most recently Dean performed on the Complete Rebirth of the Cool CD distributed on Cellar Live! records. (http://www.cellarlive.com/discography.php?section=Discography&page=101).
A recipient of the U of S Department of Music's Dwaine Nelson Teaching Award Dean's past administrative activity includes serving on the board of Jazz Canada (i.e. the Canadian chapter of the International Association of Jazz Education), Canadian Music Centre (i.e. Prairie Region Board), and, as Head of the Department of Music at the University of Saskatchewan (2004-2009).