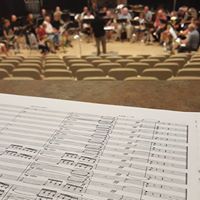 The Prairie Music Residency was set up by Saskatoon Brass Bands Inc. in 2013 to help further enrich the long-standing tradition of British-style brass banding in Saskatchewan and North America, while offering players a chance to work with world class brass band musicians/Percussionists and improve their skills in an intimate and inclusive environment.
Each course takes place at the University of Saskatchewan (Saskatoon) in the first week of August from a Wednesday to Sunday and is divided into brass band and percussion streams. Each course runs simultaneously during each day, combining a mixture of rehearsals, clinics, masterclasses and other performance opportunities that culminate in two concerts with the guest soloists (Brass Band Saturday, Percussion Sunday).
A number of social activities happen throughout the week in addition to the performance and learning opportunities such as receptions, evening hangs, after parties and group meals at restaurants across the city. For more information check out our "Weekly Events" page.
Whether you want to come play, meet new people, improve your playing or learn more the PMR staff and faculty are here to make sure you have a fantastic week!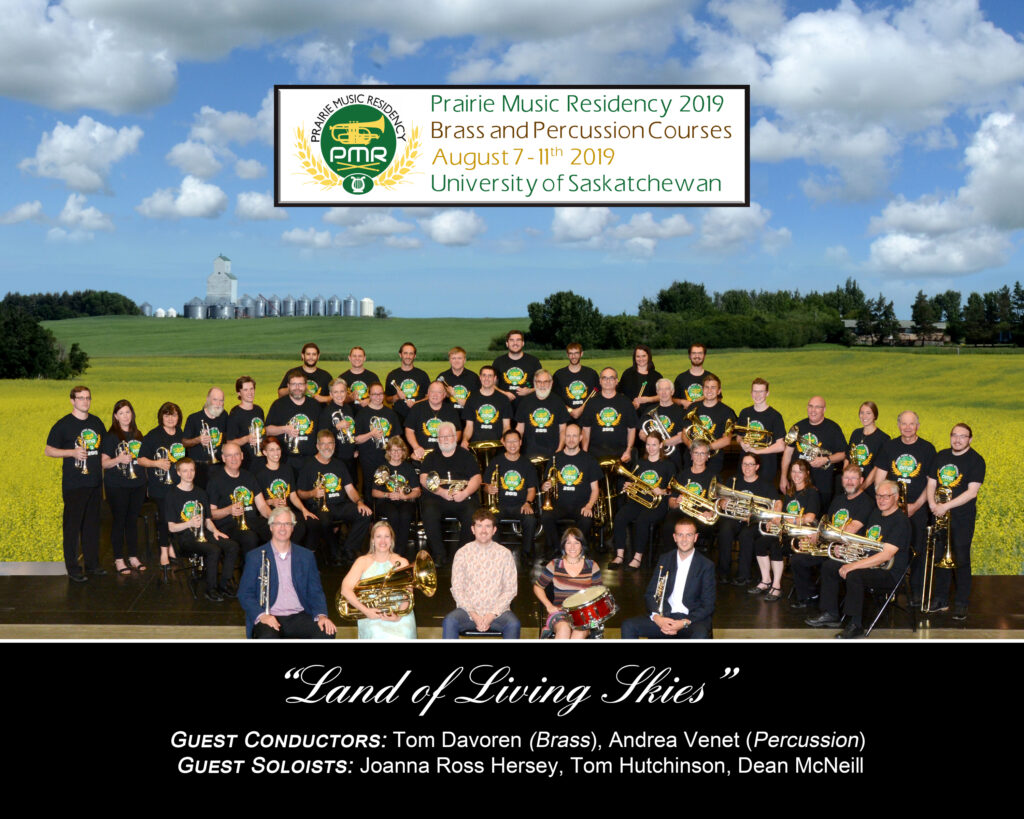 About Saskatoon
Established in 1883 and incorporated in 1906, Saskatoon is named after mis-sask-quah-toomina, the Cree Indian name for the local Saskatoon berry. area has been inhabited for between 5,000 and 8,000 years. There is evidence of buffalo kill sites, and teepee rings. 
Saskatoon has many names – The Paris of the Prairies because of it's 8 bridges, POW – referring to potash, oil and wheat, after the natural resources the city and area is famous for and The Hub City – because Saskatoon has been the hub of Saskatchewan.
Saskatoon has become a city of festivals. The Potash Corp Wintershines Festival  features international ice carvers. The Saskatoon Blues Festival, the Fringe Festival, the Jazz Festival, Shakespeare on the Saskatchewan, Nuit Blanche, Mosofest, Taste of Saskatchewan, Folkfest and the Children's Festival to name just a few.
The Meewasin Valley Trail – listed by Reader's Digest as one of the top 10 greatest hikes in Canada in the fall – extends for 60 kilometres along the east and west banks of the South Saskatchewan River and can be walked, cycled or canoed..
Just outside of the city is the magnificent Wanuskewin Heritage Park and cultural centre. A must see when visiting Saskatoon!
University of Saskatchewan
Founded on March 19, 1907, and located on the east side of the South Saskatchewan River in Saskatoon, just a short walk to downtown, The University of Saskatchewan has kindly hosted PMR since its inception and has accommodated delegates from out of town.
Events in Saskatoon during Prairie Music Residency