Welcome back to Prairie Music Residency!
We will be updating this page with more information the closer we get to the event. Music will be emailed out to delegates in advance of the course for your perusal and to be best prepared for rehearsals on day 1.
For more information of questions please do not hesitate to reach out and contact us via facebook or email: will.martin@spiritsd.ca
Faculty:
We are excited to host our amazing faculty this year including:
Guest Conductor: Cheryl Ferguson
Guest Soloist: Carina Lam (Euphonium)
Guest Percussion Director: Victoria Sparks
Guest Tutors including: Darryl Ferguson, James Langridge, Michael Eastep and Dean McNeill

Tentative Schedule: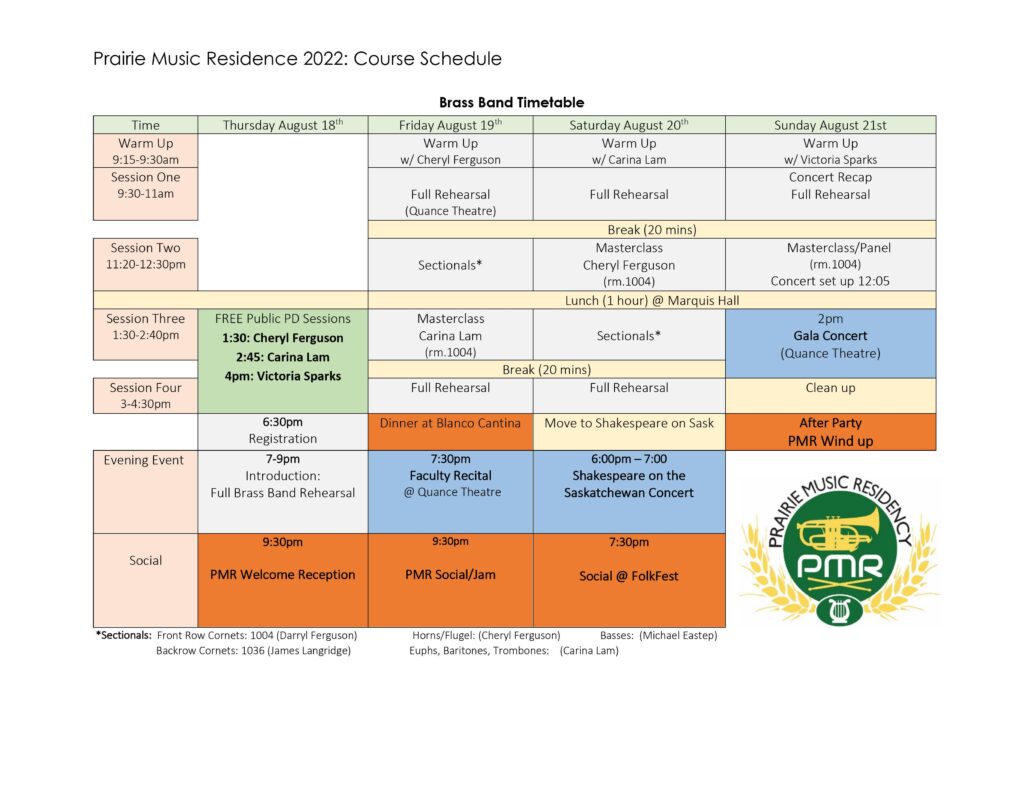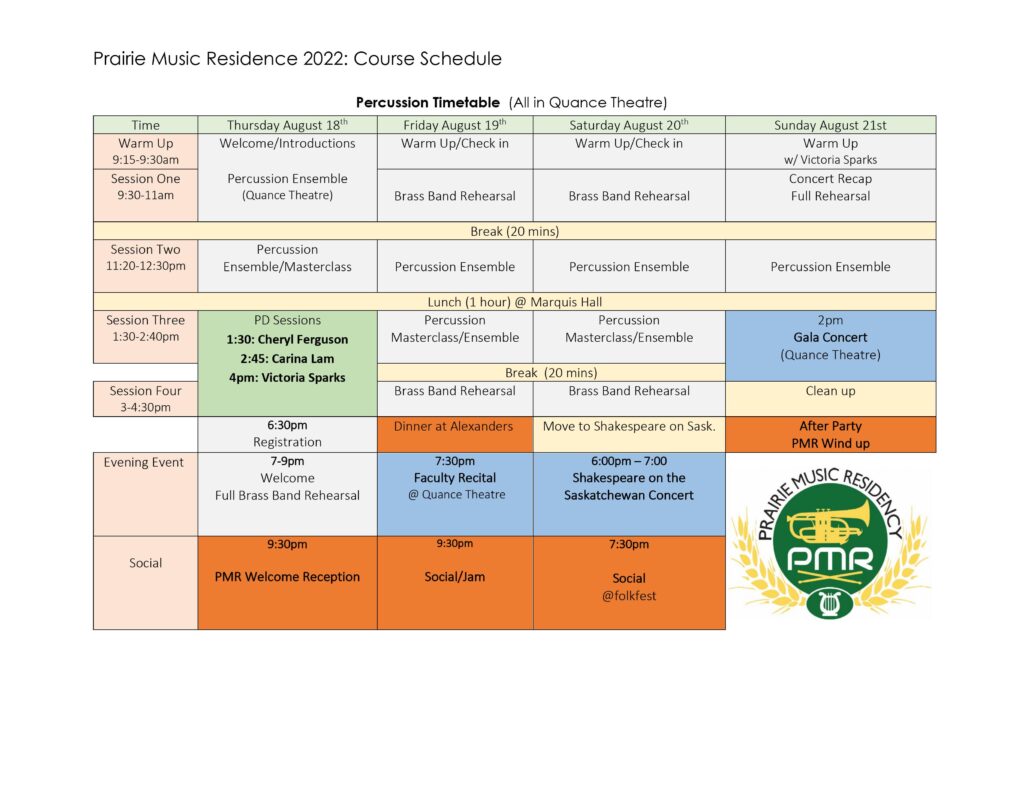 Guest Brass Band Conductor:
Cheryl Ferguson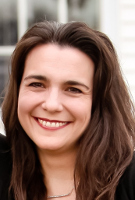 Cheryl Ferguson received a Bachelor of Arts in Music Performance (French horn) and a Bachelor of Science in Music Education from the University of Mary (Bismarck, ND). She has also done graduate work at Southern Oregon University, and has earned a Master in Curriculum Studies (Music Education) at Acadia University (Nova Scotia).
Cheryl has taught music at every level, including K-6 general music classes, ten years running junior high band programs, and has been in her current position as Director of Bands at Fort Richmond Collegiate since 2006. Cheryl is also the Director of Concert Band at Canadian Mennonite University.
Cheryl has completed the Canadian Wind Conductor's Development Program Levels I and II. She is active as a clinician, adjudicator and guest conductor, including conducting the 2010 Manitoba Junior Provincial Honour Band, the 2017 Manitoba Intermediate Honour Band, and many regional Honour Bands across the Prairies. She has adjudicated at band and chamber music festivals across the Prairie Provinces and in North Dakota. She has also been a guest conductor for the Red Deer College Adult Concert Band, the Alberta Youth Wind Symphony, the Regina Catholic Schools Honour Band, and for the Prairielands Jazz Camp.
The Fort Richmond Collegiate band program, under Cheryl's direction, was awarded the Don Green Award at the 2011 Optimist Band Festival in Winnipeg.
In 2013, Cheryl received the Manitoba Band Association Award of Distinction recognizing an individual who has made an outstanding contribution to music education in Manitoba. In 2014, she received the I. Keith Mann Outstanding Band Director Award, national recognition given to one band director in Canada per year. Cheryl was also awarded the Community Hero Award from the Manitoba Legislative Assembly in 2018.
Cheryl serves as French horn instructor at Canadian Mennonite University, and maintains a private studio of private French horn students. She continues to perform with the Winnipeg Wind Ensemble and the Ferguson Family Brass Quartet. She has conducted the Adult Advanced Band at International Music Camp for several years.
Cheryl serves the band community in Manitoba through significant service to the Manitoba Band Association, including being the Concert Band Festival Chairperson, the Manitoba Honour Band Administrator, Co-chair of the MBA Solo Challenge, and a Regional Representative on the MBA Board.
In 2016, Cheryl was invited to record a TED Talk on Motivating People toward Excellence.
Percussion Course Director:
Victoria Sparks
Winnipeg based Victoria Sparks is an active solo, orchestral and chamber percussionist. She completed her bachelor's degrees in Music and Education studying with Rob Gardner and Jauvon Gilliam (University of Manitoba) and she completed her Masters in Percussion Performance with Jon Crabiel (Butler University).
Victoria performs regularly with the Winnipeg Symphony Orchestra. She is principal Timpani/Percussion with the Manitoba Chamber Orchestra as well as working with many other local arts organizations including the Brandon Chamber Players, the Groundswell New Music Series, Virtuosi Chamber Series, the Royal Winnipeg Ballet and the Winnipeg Singers. In 2016 she had the honour of premiering Sid Robinovitch's Concerto for Percussion and Strings with the Manitoba Chamber Orchestra. In May of 2021 she was featured as a soloist in a digital audio and video recording project with the MCO, giving the world premier of Alexina Louie's new concerto for percussion and string orchestra called "Waking the Lion." She will give the live premier of this work in May 2022.
Victoria works closely with clarinettist Cathy Wood in their collaborative project Viđarneistí. This duo has commissioned works for their unique instrumentation and they perform regularly in Manitoba and as well as at conferences and festivals throughout Canada and internationally. They have given world premieres of works by Fjola Evans & Kenley Kristofferson and are developing new works with renowned Canadian Composer Glenn Buhr and singer/song writer Sol James. They are currently developing a new work with Karen Sunabacka.
In 2018, Sparks was delighted to be join the faculty at the University of Manitoba teaching percussion as well as directing the percussion ensemble. As part of her service to the university she is the Treasurer of the University of Manitoba Faculty Association. She chairs the Facilities and Equipment Committee and serves as a University Senator. She is honoured to be working full time with the faculty and students in the Desautels Faculty of Music. Before beginning this exciting chapter she was the Coordinator of Percussion Studies at Brandon University (since 2010).
Victoria is the founder and director of the MBA Prairie Percussion Workshop (running annually since 2012), an education and performance based event for percussion students in middle and high school. She also maintains an active schedule as an adjudicator and clinician through various Canadian organizations and festivals.
Victoria serves as the Treasurer of the Executive Board of Groundswell Inc., a concert series focused on presenting new music in Manitoba and she also serves on the Executive Board for the Music Professionals of Manitoba (Local 190).
Victoria is honoured to be a part of the Yamaha Artist family and proudly endorses their world class instruments and artistic initiatives.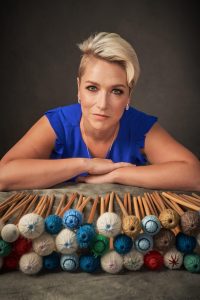 Guest Soloist:
Carina Lam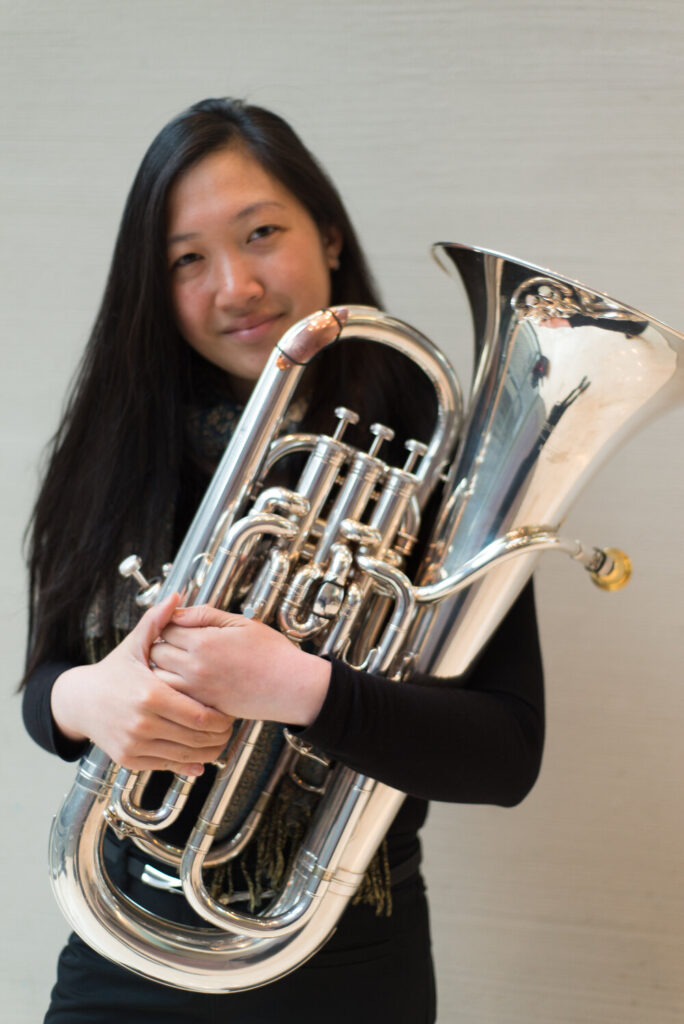 As the first Canadian euphoniumist to study at the Royal Northern College of Music, Carina Lam attained her Master's degree in Euphonium Performance under the tutelage of world-renowned soloist, Steven Mead. Carina completed her Honours Bachelor degree in Music Education at Wilfrid Laurier University in Waterloo, Ontario, after which she received a Bachelor in Education at the University of Toronto. Carina strives to continue to develop as a musician and to share her passion for music with others. During her time in Manchester UK, Carina performed in several ensembles including the Fairey Brass Band, Pemberton Old Wigan Brass Band, and the Lancashire Artillery Volunteer Band. While at the RNCM, Carina won the Terence Nagle Prize in the RNCM Solo Competition performing a piece that she commissioned, which was published shortly after it was premiered.
Upon returning to Canada, Carina presented at the International Women's Brass Conference in 2017 and has been featured as a soloist in the Royal Hamilton Light Infantry Band, the Wilfrid Laurier University Wind Orchestra, Pemberton Old Wigan Brass Band, Weston Silver Band, Markham Concert Band, and Southampton Summer Music Festival Winds. Currently, Carina performs throughout the Greater Toronto Area, as a member of the Euba Quartet, the RHLI Band, and the Hannaford Street Silver Band. Carina is the founder of the Toronto Tuba Euphonium Symposium (TOTES) and is a Buffet Crampon/Besson Artist as well as a LeFreQue Artist.
Guest Tutors
James Langridge (Cornets)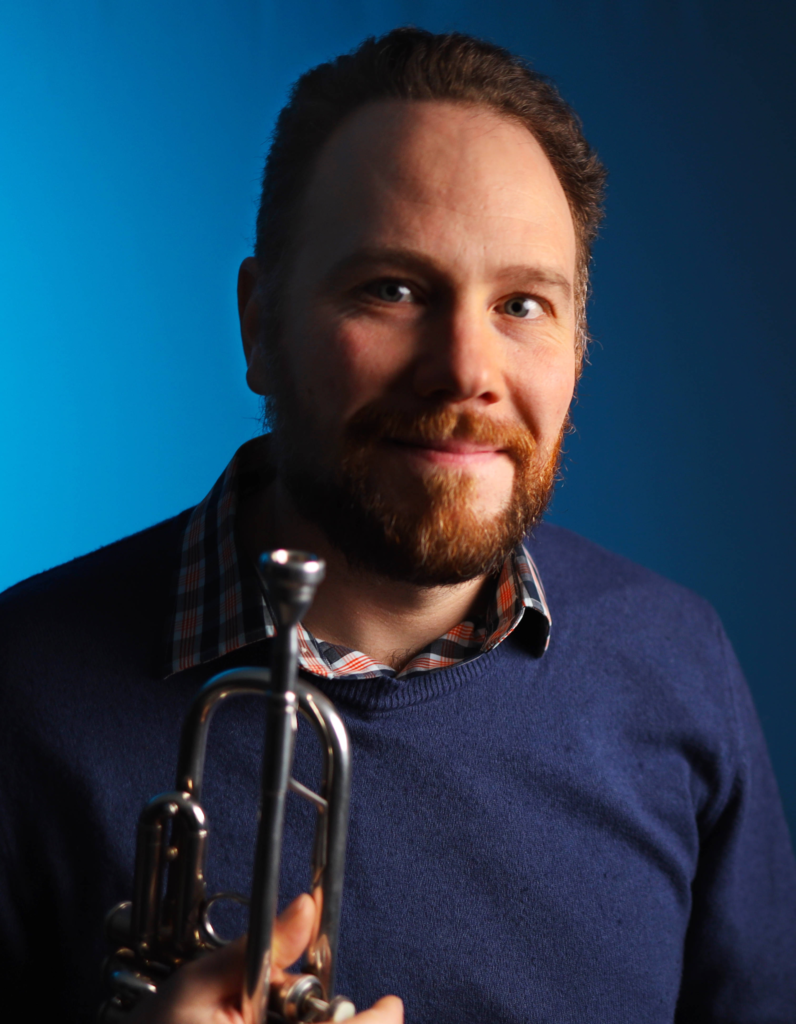 James Langridge is a trumpet and cornet player based out of Winnipeg. He currently holds the position of trumpet section leader with the Royal Canadian Air Force (RCAF) Band. Previously, he held the position of section trumpet with the Thunder Bay Symphony Orchestra (TBSO). He has also performed with the symphony orchestras of Toronto, Winnipeg, and Kitchener-Waterloo, the Hamilton Philharmonic, and the Manitoba Chamber Orchestra. James has been a featured soloist with the RCAF Band, the TBSO, the Georgian Bay Symphony, and the Band of the Canadian Forces School of Music.
As a chamber musician, James regularly performs with the RCAF Band brass quintet, the Command Brass. He has also been a member of Brass Northwest, the TBSO Brass Quintet, the Red River Brass, and the Bruce Brass Quintet.
James loves to teach privately and participate in many music camps and masterclasses. His teaching experience also includes five years as the trumpet instructor at the Canadian Forces School of Music.
Darryl Ferguson (Cornets)
Darryl Ferguson received a Bachelor of Music (Applied Trumpet) from Brandon University, a Master's of Music (Trumpet Performance) from the University of South Florida, and a Bachelor of Education (After Degree) from the University of Manitoba. He currently teaches at Acadia Junior High School in Winnipeg, MB, where he directs four concert bands and a jazz ensemble.
Under his direction, the Acadia band program consistently receives recognition for outstanding performance at festivals across western Canada and the northern United States. The school's ensembles regularly achieve superior ratings for their festival performances, and T are invited to participate at MusicFest Canada.
The Acadia band program has received the George Douglas Award from the Winnipeg International Optimist Concert Band Festival, and in 2014 was the first junior high program to be awarded the Optimist Festival's Jazz Award. In 2011, Acadia's grade 9 ensembles participated in the Canadian Music Educators' Association's performance awards program, in which they were awarded the Robert Rosevear Award for the most outstanding junior high concert band and the Don Wright Award for the most outstanding junior high jazz band performances nationally.
Darryl is highly involved in the Manitoba music education community. He is involved in many Manitoba Band Association initiatives, including serving as the MBA representative for the Tempo Music Conference, chairperson for the Manitoba provincial Junior and Intermediate Honour Bands, chairperson for the MBA Jazz Festival, and co-chair of the MBA's Solo Challenge.
In 2021, Darryl was awarded the Manitoba Band Association's Award of Distinction in recognition of his outstanding contribution to music education in Manitoba. In 2018, Darryl was awarded the Fort Richmond MLA Community Hero Certificate for his service in the community.
As a trumpet player, Darryl's major private teachers include Henry Christian, Alan Ehnes, and Jay Coble. He has also worked in lessons and/or masterclasses with Vincent Cichowicz, Don Owens, Larry Knopp, James Thompson, Laurie Frink, John McNeil and Ray Sasaki. He has performed with the Winnipeg Wind Ensemble, the Winnipeg Brass Quintet, the Winnipeg Symphony Orchestra, the National Youth Orchestra of Canada, and the Cambridge Brass Quintet.
Darryl is active as an adjudicator, guest conductor, clinician, and freelance trumpet player. He also serves as a sessional instructor and applied trumpet teacher at Canadian Mennonite University. He also is the conductor of the Rupertsland Brass Band (www.rupertslandbrass.ca) . He has completed Level One of the Canadian Wind Conductors Development Program.
Darryl's private trumpet students have demonstrated excellence in performance. His students regularly comprise a large component of the trumpet sections in provincial honour bands. His students have won or placed in major local and international competitions, including the International Trumpet Guild's Youth Competition, Winnipeg Music Festival, Houston Brass Band Competition, Winnipeg Winds Concerto Competition, Manitoba Provincial Music Festival and the MBA Solo Challenge.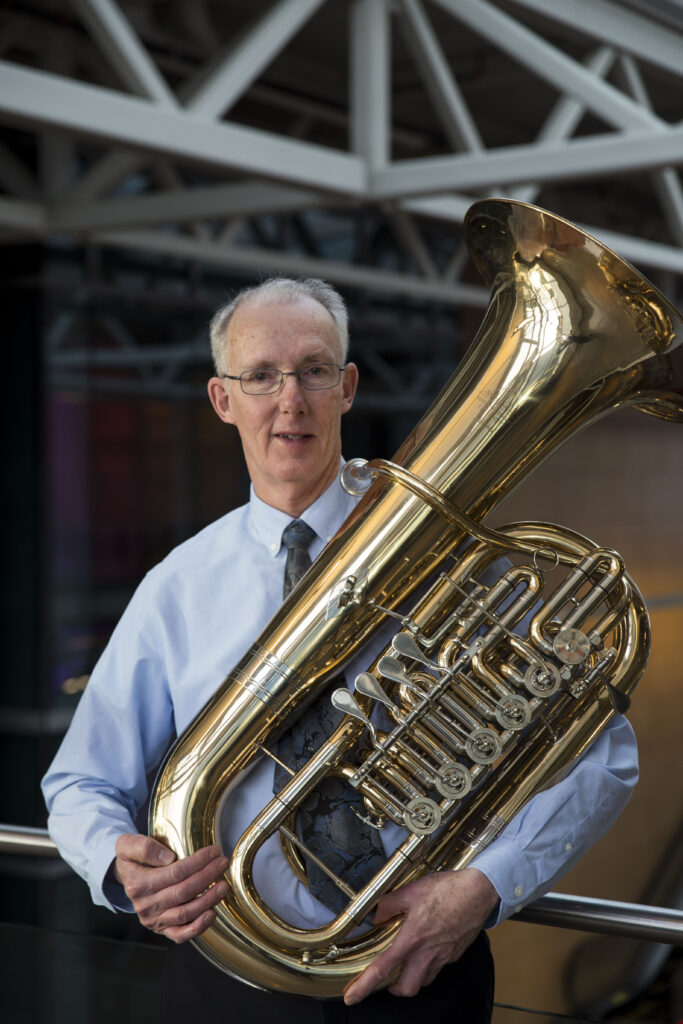 Michael Eastep (Tubas)
Michael Eastep, Tuba, attended Florida State, North Texas State, and the University of Calgary, as well as working privately with Arnold Jacobs, of the Chicago Symphony. He belonged to the Fellowship Program at Tanglewood and performed with the American Wind Symphony. From 1975-1982 he was Principal Tuba with the Winnipeg Symphony and the CBC Winnipeg Orchestra, also working with the Winnipeg Brass Ensemble during this time. In 1982 he became Principal Tuba with the Calgary Philharmonic and held the position until he retired in 2016. He taught Tuba and Euphonium at the University of Calgary until moving to the Edmonton area in 2019. Since that time, he has embraced the opportunity to perform on Eb Tuba with the Mission Hill Brass Band and the Mill Creek Colliery Band.
Dean McNeill (Faculty Recital and Guest Panelist)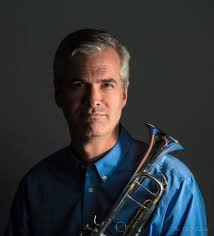 Downbeat magazine award winning Canadian trumpet player/composer Dean McNeill is
a Full Professor at the University of Saskatchewan where he has taught applied trumpet,
trumpet choir, jazz history, jazz ensemble, jazz materials, jazz improvisation, jazz
pedagogy, and jazz arranging for many years. Dean holds music degrees from the
University of North Texas (Masters), McGill University (Undergraduate), and Grant
MacEwan College (Music Diploma). Dean has recently released two critically acclaimed
CDs respectively entitled Prairie Fire: Large Jazz Ensemble Music of Dean McNeill and
Mélange: New Music For Trumpet and Piano (http://www.msrcd.com/1294/1294.html).
A recipient of the U of S Department of Music's Dwaine Nelson Teaching Award Dean
has performed and adjudicated throughout Canada and the United States and has
performed both classical and jazz repertoire on CBC Radio. Dean has performed on the
Western Canadian Music Awards Classical Showcase concert and he was recently the
guest soloist with both the National Youth Band of Canada and the New Edmonton Wind
Synfonia.
In 2011 Dean will record with the New Edmonton Wind Synfonia, Allan Gilliland's solo
trumpet/wind ensemble piece entitled 'Kalla'. Kalla was premiered by Dean and the 2008
National Youth Band of Canada.
Dean has composed and arranged music for symphony orchestra, wind ensemble, large
and small brass ensembles, jazz combo, and large jazz ensemble. Dean's arrangements of
the jazz standard All of You won an award from Downbeat Magazine for University
Student Arrangement of the Year.
Prairie Fire CD is a complication of McNeill's arrangements and original compositions
orchestrated for large jazz ensemble, as performed by an outstanding all-Canadian jazz
ensemble which includes Hugh Fraser, Campbell Ryga, Mike Rud, Ted Warren, Kelly
Jefferson, Mike Heriott, Brian O'Kane, Mike Downes, Greg Gatien, and many others.
Mélange: New Music for Trumpet and Piano CD is a jazz/classical hybrid (i.e. a
mixture of western Canadian classical repertoire) as performed by McNeill and
acclaimed Canadian pianist Bonnie Nicholson with the jazz repertoire performed by
McNeill and two-time Juno award winning Canadian jazz pianist Jon Ballantyne.
In the jazz idiom Dean has performed with the Banff Centre Jazz Orchestra, Vancouver
Jazz Orchestra, Birth of the Cool Repertoire Project, Art Blakey Tribute Project, Art
Pepper + 11 tribute project, and with the likes of Kenny Wheeler, Pat LaBarbera, Michael
Cain, Denzal Sinclaire, P.J. Perry, Bobby Caldwell, Carol Welsman, Hugh Fraser, Tommy
Banks, Bob Mintzer, Rob McConnell, Brad Turner, Campbell Ryga, Kelly Jefferson,
Robert Younge, among others.
Dean currently directs the Metro Jazz Ensemble of Saskatoon http://
www.deanmcneill.com/music/ metrojazz.html and has led many of his own jazz combotouring projects throughout Western Canada. He has performed as a featured guest artist
with the Edmonton Jazz Orchestra, Winnipeg Jazz Orchestra, Washington State Jazz
Ensemble 1 (Pullman, Washington), Crane School of Music Jazz Ensemble 1 (Potsdam,
New York), Brandon University Jazz Ensemble 1 (Brandon, Manitoba), and the
University of Manitoba Jazz Ensemble 1 (Winnipeg, Manitoba).
In the classical idiom Dean has been a member of the Saskatchewan Brass Quintet
(Saskatoon, Saskatchewan), the Blue Bonnet Brass (Fort Worth, Texas), and the Red Deer
(Alberta), Irving (Texas), and Saskatoon (Saskatchewan) Symphony Orchestras. He has
performed as a soloist in numerous classical recitals (e.g. University of Alberta
(Edmonton, Alberta), Auburn University (Auburn, Alabama), Oklahoma State University
(Stillwater, Oklahoma), University of Saskatchewan (Saskatoon, Saskatchewan)), and at
the 2007 Western Canadian Music Awards (Moose Jaw, Saskatchewan).
Dean's administrative service includes serving on the board of Jazz Canada (i.e. the
Canadian chapter of the International Association of Jazz Education), Canadian Music
Centre (i.e. Prairie Region Board), Saskatoon Jazz Society board, and as Head of the
Department of Music at the University of Saskatchewan. Dean has been the Musical
Director of the Texas Lone Star Film Awards, the Edmonton Jazz Society's Little Bird Big
Band, and the Edmonton Jazz Society's Jazz Works music workshop. On multiple
occasions Dean has been an adjudicator for the Western Canadian Music Awards, Alberta
Foundation for the Arts Scholarships, Canadian Juno Awards, International Trumpet
Guild's Jazz Trumpet solo competition, and, the Saskatoon Community Foundation.
Dean has been a Yamaha Canada artist for many years. He currently plays the Yamaha
YTR835RG (Bb Xeno), the YTR8445G (C Xeno), YTR9830 (Piccolo), TFH6310Z
(Flugel horn), TR9610 (Eb/D), and the TCR-731 (Cornet).
For more information on Dean's current performance activities and published articles
please visit www.deanmcneill.com.
Naomi Piggott-Suchan – Faculty Recital Accompanist
Naomi Piggott-Suchan graduated in April 2009 with honours from McGill University's Master of Accompanying program where she studied collaborative performance under Professor Michael McMahon.
She has been working for the past eight years as a professional pianist for McGill University's Voice Department, where she coached graduate and undergraduate vocalists in opera and Lieder repertoire, singing diction, musical style, languages (French, English, German and Italian), and ensemble.
Ms. Suchan was also a frequent recitalist at McGill and throughout the Montreal area. In May 2017, Ms. Suchan relocated to Saskatoon, SK with her husband Paul and their daughter, Evelyn, where she continues her collaborative work at the University of Saskatchewan and teaches privately.
Ms. Suchan has been teaching piano since 2007. She is a specialist in the Royal Conservatory of Music syllabus, and offers preparation for both practical (Piano) and written (Theory, History, Harmony, Counterpoint) examinations.
Professional development studies include AIMS (American Institute of Musical Studies) 2012 summer Mastercourse in Graz, Austria, where she received the Most Outstanding Collaborative Pianist award in the Lieder program. Other professional development programs include COSI (Centre for Opera in Sulmona, Italy), NUOVA (Newly United Operatic Vocalists Association) and Icicle Creek Chamber Music Institute.
Every summer, Ms. Suchan facilitates and organizes the Opera Ensemble and the accompanying program at the Summer School for the Solo Voice, an international, seven-day intensive for young singers, pianists and pedagogues. Young singers and aspiring opera professionals are coached by Ms. Suchan in small ensemble selections from the standard opera repertoire. The selections are fully staged and performed in the final showcase.
Ms. Suchan is also a regular performer for the Strata Festival of New Music, a 3-day annual festival featuring the contemporary music of young Saskatchewan and prairie composers.