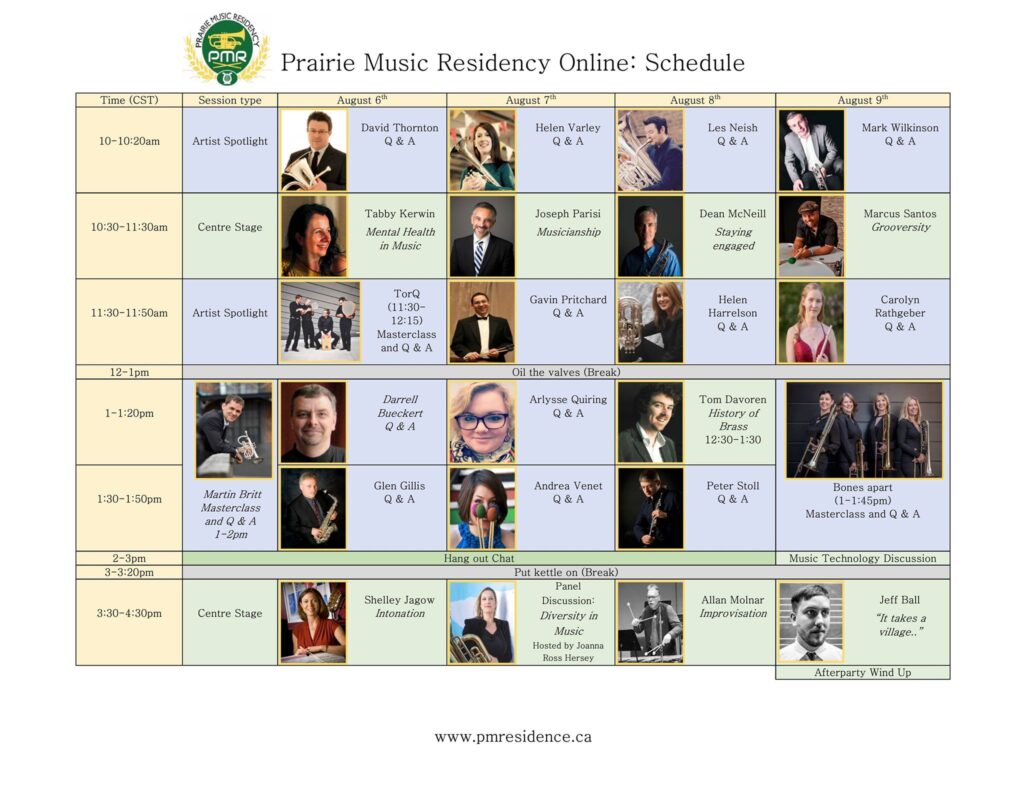 Tentative Daily Schedule – August 6-9th
*All times in Central Standard Time*
Prior to day start (10:30am) – Time for delegates to watch masterclasses or other on demand content which are uploaded and available the night before. Time to arrange private lessons if they want.
10:00-10:20am Spotlight Q and A
10:30-11:30am Centre Stage
11:40-12:00pmSpotlight Q and A
12-1pm Break
1-1:20pm Spotlight Q and A
1:30-1:50 Spotlight Q and A
2-3 Coffee house/Hang
3-3:20 Break
3:30-4:30 Centre Stage
During the evening, content from the next days artists will be uploaded for viewing prior to their Q and A's.