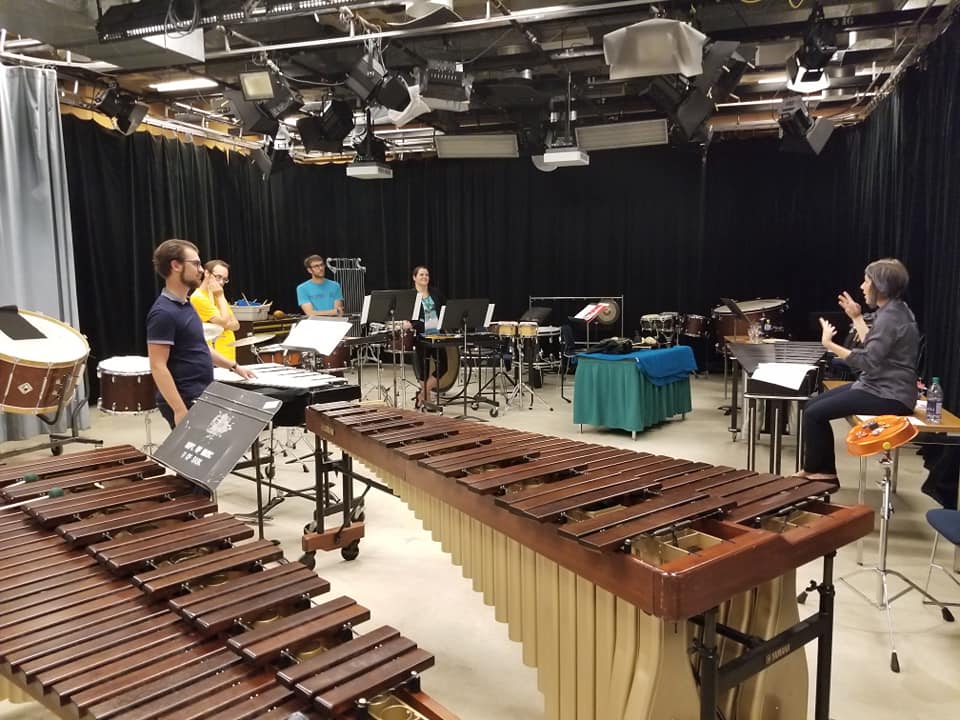 The Prairie Percussion Residency course runs simultaneously with the Brass Band Residency and is now in its 7th year. Percussionists take part in the Brass Band rehearsals but also in a full percussion ensemble, clinics, masterclasses and small ensembles under the tutelage of guest percussion faculty.
Percussionists will have at least three performance opportunities with the Brass Band concerts on Friday/Saturday night and then a Percussion Gala Concert that closes the Prairie Music Residency on Sunday afternoon.
The percussion ensemble performs a mix of contemporary and classic percussion literature charting multiple music genres.
The course is open to any experienced percussion player who is looking to improve their skills and knowledge.
Head to our registration page for information on fees and to register.